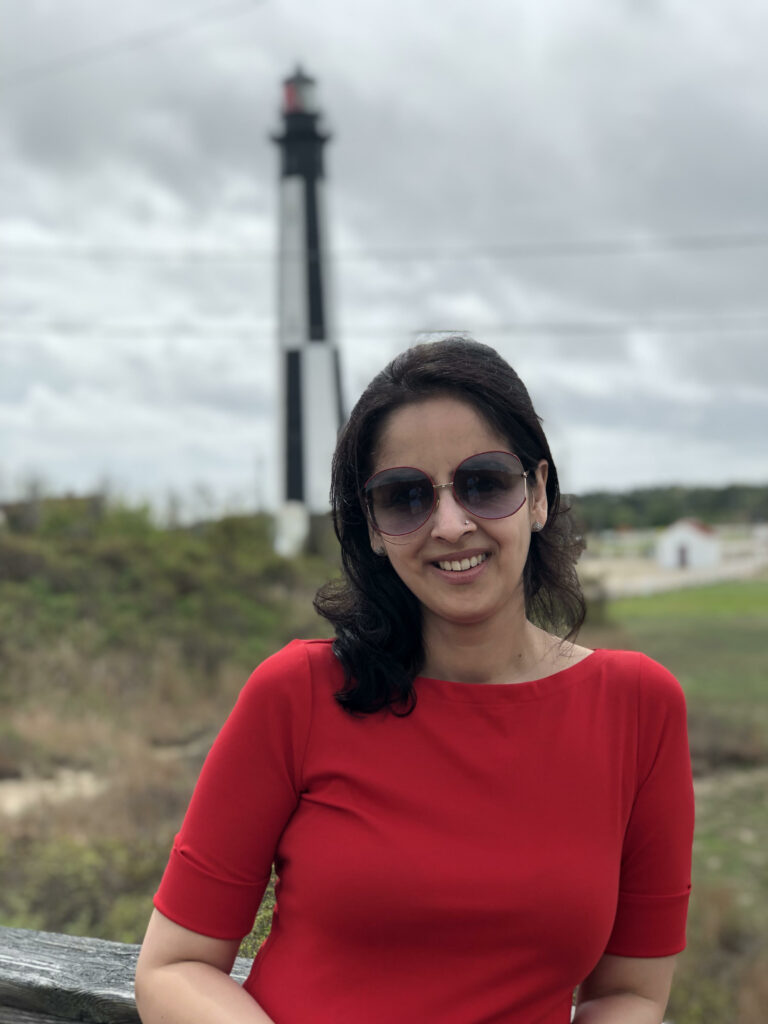 Hi, I am Neha and thanks for stopping by my blog.

Welcome to My MasalaBox!

Food symbolizes love – pure and unconditional. Food is nostalgia. The comfort of home. 

I am a strong advocate of home cooking and I want to recreate the same farm to table experience for my daughters, who like most other children their age get easily distracted by quick and easy meals. Fresh food is very important to me as a mother, and I feel responsible for what goes inside their body. 

I grew up in New Delhi and lived there for the first 24 years of my life. Very vibrant and so full of life, food is big in Delhi. I was lucky to grow up in a family where all of us loved our food. There are early memories of mom's kitchen in Delhi and the first cup of chai I made for my grandfather.  

I have had formal education in Economics and Management followed by a very exciting professional career as a Private Banker in India and Singapore until I relocated to the United States of America in 2015 where I currently live with my husband and two gorgeous daughters. 
 A new country, two growing girls and a lot of time at hand made me spend most of my energy in the kitchen creating new dishes, playing around with local flavors and at the same time keeping our food in the center. I have always loved presenting my food well, and this led me to Instagram (thanks to my sister's push) where I started sharing pictures of the food I cooked and ate on a daily basis. 
My food is largely influenced by our traditions and heritage. I strongly believe that our mothers and grandmothers are always right when it comes to food. My mother has always believed in eating local and seasonal and I try my best to do the same here as well.

Our travels and stay across the world be it South Asia, Australia, Europe or now the USA has had a strong influence on our flavors and taste palette.

I love sharing my food stories and recipes with my readers on social media. The two-way interaction is a beautiful learning experience.
For any work-related questions or if you just want to say hello, do feel free to reach out via the contact page.

Happy Cooking!